Unifont® – high strength and regenerative powers
Unifont alloys offer high strength without heat treatment and outstanding casting properties, but limited shaping properties. They are used for components which are often large and difficult, especially in circumstances which require high strength levels: in mechanical engineering, domestic appliances and medical technology. Thanks to their self-hardening character, they regenerate themselves after overloads, just like Castadur.

Nature's role model: the water lily which closes its petals for protection at night and only opens them again when the sun rises.
Unifont®-90 [ AlZn10Si8Mg ]
Areas of use
Heavy casting, mechanical engineering, model/mould construction, optics/furniture, textile industry, hydraulic casting, domestic appliances, defence engineering.

Distinguishing characteristics
Self-ageing alloy with very good strength and elongation properties, especially in low-pressure die casting. Very good mechanical polishability and machinability. Good weldability. Aged again following e. g. thermal loading from welding. Casting properties similar to Silafont-30.

Alloy denomination
Chemical denomination: AlZn10Si8Mg | Numerical denomination: 71 100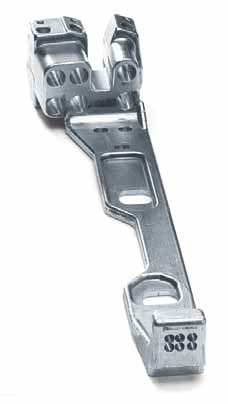 Mechanical properties
Casting
method
Treatment
state
Yield tensile strength
Rp0,2 [N/mm2]
Ultimate tensile strength
Rm [N/mm2]
Elongation
A [%]
Brinell hardness
HBW
Sand casting
T1
190 – 230 (170)
220 – 250 (180)
1 – 2 (1)
90 – 100 (90)
Gravity die casting
T1
220 – 250 (220)
280 – 320 (230)
1 – 4 (1)
100 – 120 (95)
Unifont®-94 [ AlZn10Si8Mg ]
Areas of use
Cars, automotive engineering, mechanical engineering, optics/furniture.

Distinguishing characteristics
Self-ageing high pressure die casting alloy for high pressure die casting with high compression strength, but not with static tensile strength.

Alloy denomination
Chemical denomination: AlZn10Si8Mg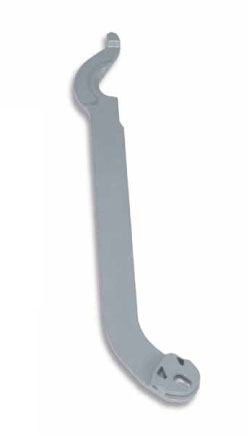 Mechanical properties
Casting
method
Treatment
state
Yield tensile strength
Rp0,2 [N/mm2]
Ultimate tensile strength
Rm [N/mm2]
Elongation
A [%]
Brinell hardness
HBW
High press. die casting
T1
230 – 280
300 – 350
1 – 4
105 – 120